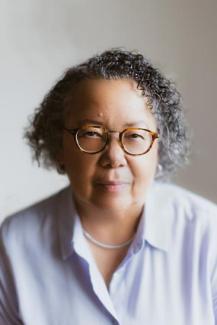 Lectures outline:
Uncharted Territory:  The Future of African American History
African American history, like all disciplines, rests on familiar tropes and themes and canonical figures and works.  And like all fields, these categories stand to be challenged by new developments or new ideas or new historical actors who do not "fit" or conform. 
The necessity for that process became apparent to me during my work on Merze Tate (1905-1996), an overlooked and prolific black woman diplomatic historian.  My struggle to place her life and scholarship into the existing frameworks in African American history and in the fields where she worked has led me to want to reappraise, revise, or expand key narratives and arguments in African American history and political thought. 
Tate was a prolific scholar at Howard University in Washington, DC from 1942-1977.  Despite living in what she called a "race and sex discriminating" world, she earned a graduate degree in international relations from Oxford in 1935 and a doctorate in government from Harvard in 1941.  She published five path breaking books and dozens of articles on arms limitations, on US imperialism in the Pacific, and corporate imperialism in Africa.  A solo world traveler, she circled the globe twice, visited five continents, and spent a year in India and Asia in 1950-51 as a Fulbright scholar. 
These lectures address four topics which grow out of my work on Tate but which touch on broader concerns, including some from our contemporary moment.  Though specific to African American history, the issues may resonate with similar questions in other fields and are ripe for our mutual intellectual exploration. 
Lecture 1

Wed. 24 May at 5 pm. Larmor Lecture Theatre, Physics Building.

"The Prometheans" - On African American Military Service.

Tate came of age as a teenager during World War I and learned then the paradoxes of black military service and US racial politics, not least because members of her family were war veterans.  That informed her work on race and anti-imperialism as did her teaching of Howard students who were sent off to WWII, Korea, and Viet Nam. Despite the continued over-representation of black men and women in the US armed forces, military history remains an understudied aspect of black political and cultural history.  It is a topic rich in possibilities, including attention to tensions between racial, gender, and national identity in a field that critiques US imperialism and state-sanctioned violence at home and abroad.

Lecture 2

Thurs. 25 May at 5 pm. Larmor Lecture Theatre, Physics Building.

"The Darker Peoples of the World" - On South Asia and African Americans

When Tate applied for a Fulbright in 1950, she requested to go to India where she was assigned to Tagore's world university at Visva-Bharati. African American religious intellectuals had traveled to India starting in the 1930s, but she went instead as a scholar eager to teach international relations and geopolitics. Attention to that region in African American political thought centers on Martin Luther King, Jr.'s embrace of Gandhi's nonviolent tactics, leaving a longer and broader set of interactions understudied. Tate's travels in India and Asia and her writings remind us of the idealization of India's independence (which preceded that of most African nations) while raising broader questions about the place of "the East" in Black American political ideas about a post-colonial world.

Lecture 3

Fri. 26 May at 5 pm. Larmor Lecture Theatre, Physics Building.

"Journey for a Purpose" - On Africa and African Americans

Ideas about Africa rest at the very core of African American history and political thought.  By the time Tate was able to visit Africa in the mid-1970s, she had written and taught for decades about British and European imperialism there.  In the decades that followed, significant increases in African immigration to the US and the UK complicate questions of racial, ethnic, national identity, and political solidarity.  The fields of African American history and Black British Studies need to address these demographic shifts, including attention to an Indian/African diaspora which not only includes Kamala Harris in the US, but Rishi Sunak, Humza Yousaf, and Suella Braverman in the UK.

Lecture 4

 Sat. 27 May at 11 am. Larmor Lecture Theatre, Physics Building.

"Living History" - On Black Women's Lives

Towards the end of her life, Tate served as both an interviewer and an interviewee for Harvard's Black Womens Oral History Project, a still-invaluable resource in African American and women's history.  That work brought full circle Tate's ideas about modern black womanhood which had begun in the 1930s.  Looking backwards at her own life and those she interviewed raises questions about the ways that the genre of intellectual biography can unsettle prevailing historical narratives, but also about the intersections of race, class, gender for the generation of women whose lives spanned the twentieth century but pre-dated the contemporary analytic language of black feminism.