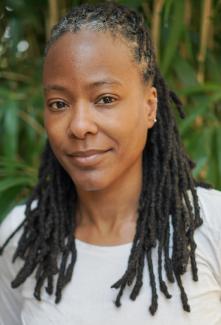 (from University of Penn College of Arts & Sciences)
Grace Sanders Johnson, Associate Professor of Africana Studies, won the 2023 Haitian Studies Association (HSA) Book Prize for White Gloves, Black Nation: Women, Citizenship, and Political Wayfaring in Haiti. The honor goes to the book that exemplifies Haitian studies in the social sciences "with broad application beyond the academy."
 
White Gloves, Black Nation looks at the political life of women in Haiti during and after the U.S. occupied the country, from 1915 to 1934. In its award description of the book, the HSA calls it a "groundbreaking work that sheds light on Haitian women's often overlooked but pivotal role in the country's historical and political landscape." It goes on to say that "the author's meticulous engagement with primary sources is commendable, offering readers a comprehensive understanding of the contributions made by Haitian women activists, thinkers, and leaders in the struggle for democracy and women's full integration into society."
 
Sanders Johnson is a historian and visual artist. Her areas of study include modern Caribbean history, transnational feminisms, oral history, and environmental humanities. White Gloves, Black Nation is her first book.