New Directions in Afro-Latinx Studies Series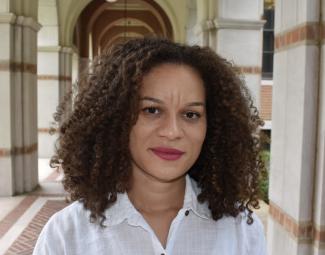 Muertes Civiles and The Possibility of Life: Human Rights Activism against Racism in the Dominican Republic 
Black Dominican activists of Haitian descent in the Reconoci.do movement often state that denationalization policies in the Dominican Republic have caused their muertes civiles, or civil deaths. Although Reconoci.do's members organize transnationally to fight against their figurative deaths as stateless individuals, their struggles are not limited to a fight for legal recognition. They also fight for survival in the context of higher rates of biological deaths that are a direct result of systemic racism and state-sponsored social exclusion. Drawing on two years of ethnographic research in the Dominican Republic, I explore grassroots social activism in response to the deaths of Black individuals who form part of a global movement against statelessness. I analyze the role of reandando, returning during the process of death, as an indication of the spaces of liminality in which Black Dominicans of Haitian descent exist muertos civiles, to interpret the movement's organizing in response to death by racism.
Dr. Amarilys Estrella is an Assistant Professor of Anthropology and a faculty affiliate for the Center for African and African American Studies and the Center for the Study of Women Gender and Sexuality at Rice University. She holds a PhD in Sociocultural Anthropology and a Master's in Latin American and Caribbean Studies from New York University. Her research interests broadly focus on the intersections of race and gender within transnational movements, Black Latin American and Latinx identity, as well as human rights and anti-racist activism.
Her first book project investigates how Blackness and Black identity, is produced, employed and transformed through everyday encounters among stateless Black grassroots activists of Haitian descent in the Dominican Republic. Dr. Estrella is currently working on an edited book volume with Dr. Melissa Maldonado-Salcedo which seeks to explore and engage the many voices of Mujerismos disrupting the silences and making visible the ways in which "genealogies of power" get mapped through and because of the body. She is also a founding member of We Are All Dominican (WAAD), a collective of graduate students, educators, scholars, artists, activists, and community members of Dominican and Haitian descent who joined forces in October 2013 to denounce the Dominican Constitutional Tribunal's decision, TC-0168/13, which stripped the nationality of more than four generations of Dominicans of Haitian.
Estrella's work has been recognized by several organizations for its contributions to the humanities and the study of grassroots activism. She was an 2020-2021 American Council of Learned Societies (ACLS) Emerging Voices Fellow. She was part of the Mark Claster Mamolen Dissertation Workshop Class of 2019, administered by the Afro-Latin American Research Institute at the Hutchins Center for African & African American Research, Harvard University. She was also a 2018-2019 Public Humanities Fellow for Humanities New York. In 2017, she received the Inter-American Foundation (IAF) Grassroots Development Fellowship for dissertation field research.
This event is co-hosted by the Department of Africana Studies and the Center for Africana Studies. This event is also co-sponsored by the Center for Latin American and Latinx Studies.