Beyond America's Racial Fault Line – A dialogue with Ben Jealous
A conversation about his new book "Never Forget Our People Were Always Free: A Parable of American Healing"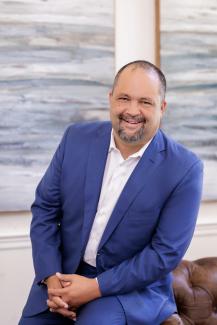 Ben Jealous has spent his professional life at the nexus of social change, media, and emerging technologies.
He is a former Democratic Nominee for Governor of Maryland, former National President & CEO of the NAACP, former Executive Director of the National Newspaper Publishers Association (NNPA), and for more than half a decade has been investing in social impact startups.
While at the NAACP, Jealous led a series of wholesale changes in how the organization used social media and related technologies to enhance its organizing.
He is a Professor of Practice at the Annenberg School for Communication, the School of Social Policy & Practice, and Distinguished Visiting Fellow, University of Pennsylvania Carey Law School.
His efforts started with proving the efficacy of online viral voter registration drives in the 2008 Presidential Election. The NAACP's numbers of online activists really took off when Jealous began using their platforms to organize support for individuals fighting injustices in the criminal justice system. The last such campaign he led for the NAACP signed up more than 600,000 new activists on email and approximately 400,000 via text in less than two weeks. These efforts have also been credited by a major polling firm with shifting public opinion and paving the way for landmark civil rights state legislative victories.
REGISTRATION DETAILS: